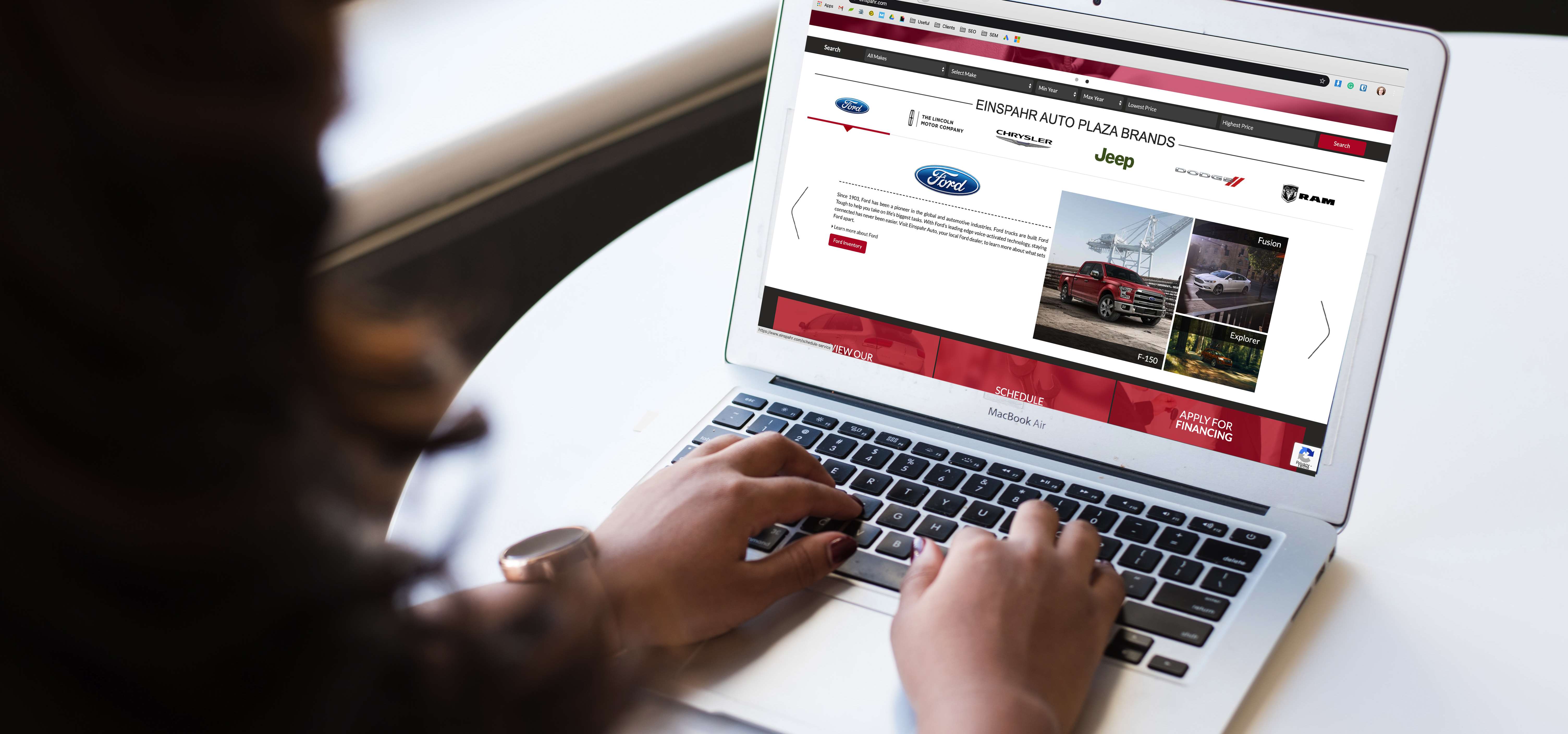 In these uncertain times of COVID-19, it's hard to do some of the things we normally took for granted. While it's not a daily task, shopping for a new vehicle is one of the changes that might not seem as easy. At Einspahr, we want to help you shop for a new or used Brookings car safely and confidently.
Where to Start When Car Shopping Online
The first thing to do when you're shopping is to write down a list of your wants and needs. This doesn't even have to be online but can be with a pad of paper and a pen! Once you have looked at what you need and want in a car for sale, it's time to jump online.
We recommend first securing financing if you are looking to purchase a vehicle. You can securely fill out a finance application on our website without leaving your couch (or those comfy clothes). There are other options when you are searching for car financing near Brookings, such as local banks if you choose to go that route.
Knowing what you are approved for and what you are comfortable putting as a down payment can really steer what you are able to afford for a vehicle.
Trade-In Options
If you are also looking to sell your vehicle, our team can give you a trade-in quote for your vehicle. You can start the trade-in process online by giving us information about your current vehicle.
Normally, we have you bring your vehicle into our car dealership, but at this time we are offering to look at your vehicle from the comforts of your driveway. If we need to bring it to the dealership for a better look, we'll communicate that with you.
Finding a Car for Sale in Brookings
Once you have your financing and possible trade-in figured out (don't worry, it's an easy process!) you can shop from a large selection of new and used vehicles right on our site. Grab your wish list and use our filter on the left-hand side of the webpage to find exactly what you are looking for.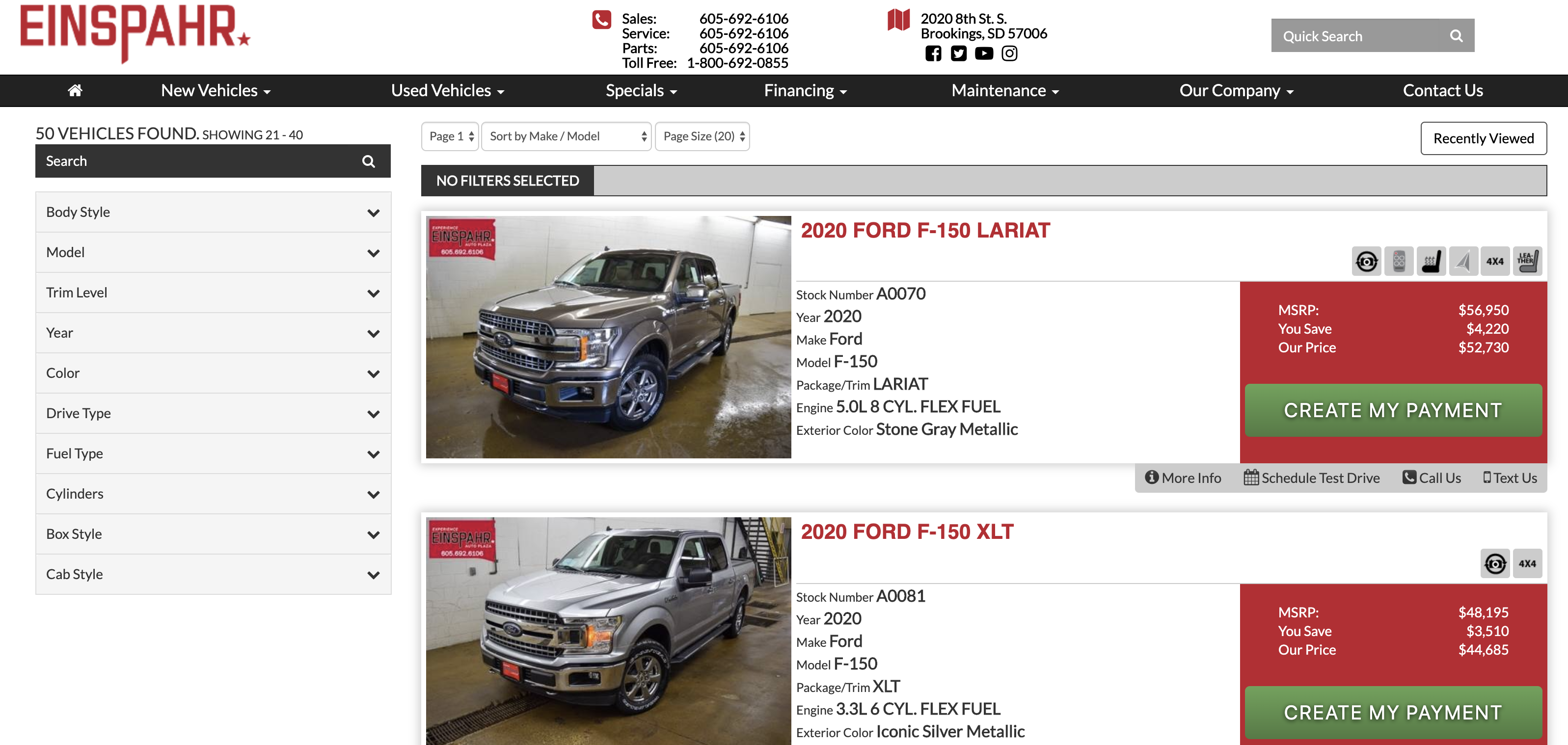 At-Home Test Drives
Once you've found a vehicle, feel free to give our dealership a call to schedule an at-home test drive. We will bring your favorite vehicle to your home for you to try out. We'll wipe down the vehicle for your safety as well as our team's safety. If you have a trade-in vehicle, we can take a look at it during this time.
Think you've found the perfect vehicle? Great! We can bring paperwork with us so you can sign right in your home or the comforts of your driveway should you request our sales team to stay out of your home for safety reasons.
Making it Easier to Find a New Car in Brookings
Our dedicated team at Einspahr has been helping the Brookings community and the greater area with new and used vehicles for the last 50 years. Even in times of distress, we're here to help you with the purchase of a new vehicle. If you have any questions about our at-home sales process feel free to reach out to our dealership through our website or giving us a call. We understand these are new and unprecedented times, but it doesn't change our commitment to customer service one bit!
Stay safe during this time and enjoy a new car buying experience from Einspahr Auto Plaza.