There can be a lot of headaches involved with owning a vehicle, but scheduling a service appointment to keep it running smoothly on the road shouldn't be one of them.
At Einspahr Auto Plaza, we bring you the very best in facility, employee training, customer follow-up, and process improvement. Our certified and experienced technicians work to give your vehicle the proper maintenance, all while getting you back on the road in as little time as possible.
Einspahr Auto offers certified service for Ford, Chrysler, Dodge, Jeep, and RAM, but we work on all vehicles, no matter the make or model!
What's Included With Your Brookings Auto Repair?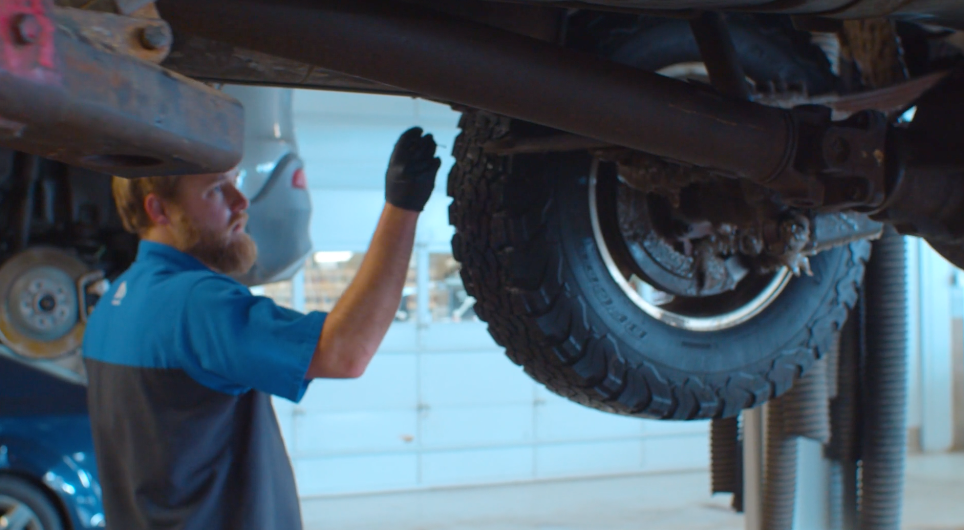 Need to schedule an oil change, Brookings brake repair, or other service? You have options at Einspahr:
Convenient service drive: You can drive right up to the desk, sheltered from the South Dakota wind and weather.
Shuttle service and vehicle pickup/delivery: Can't get the car to us? Not a problem! We can deliver you to your Brookings destination with our shuttle service. Plus, we can pick up your vehicle and return it sanitized once the service is complete.
Service loaners: For lengthy repairs, we'll work with you to keep you on the go by providing you with a loaner vehicle from Einspahr Auto.
Clean customer lounge: Enjoy a fresh cup of coffee and pass the time with free wi-fi and satellite TV.
After hours drop: Can't make it to the dealership during business hours? Utilize our secure, after hours key drop and we'll work on your vehicle the following business day.
Certified & Experienced Service Staff
With over 100 years of combined experience at Einspahr Auto, our certified service technicians make every possible effort to see that our customers' expectations are met.
When you choose to schedule your Brookings auto repair service with Einspahr, we keep track of the work performed. This allows us to reference your vehicle's maintenance history instantly in order to advise you regarding future appointments and upcoming maintenance needs.
Wondering if your vehicle is due for maintenance? Contact us with your vehicle information, and we can tell you the manufacturer's recommendations.
Schedule Your Next Service With Us!
Ready to make your appointment? Check out our service specials, and give us a call or book your appointment online!