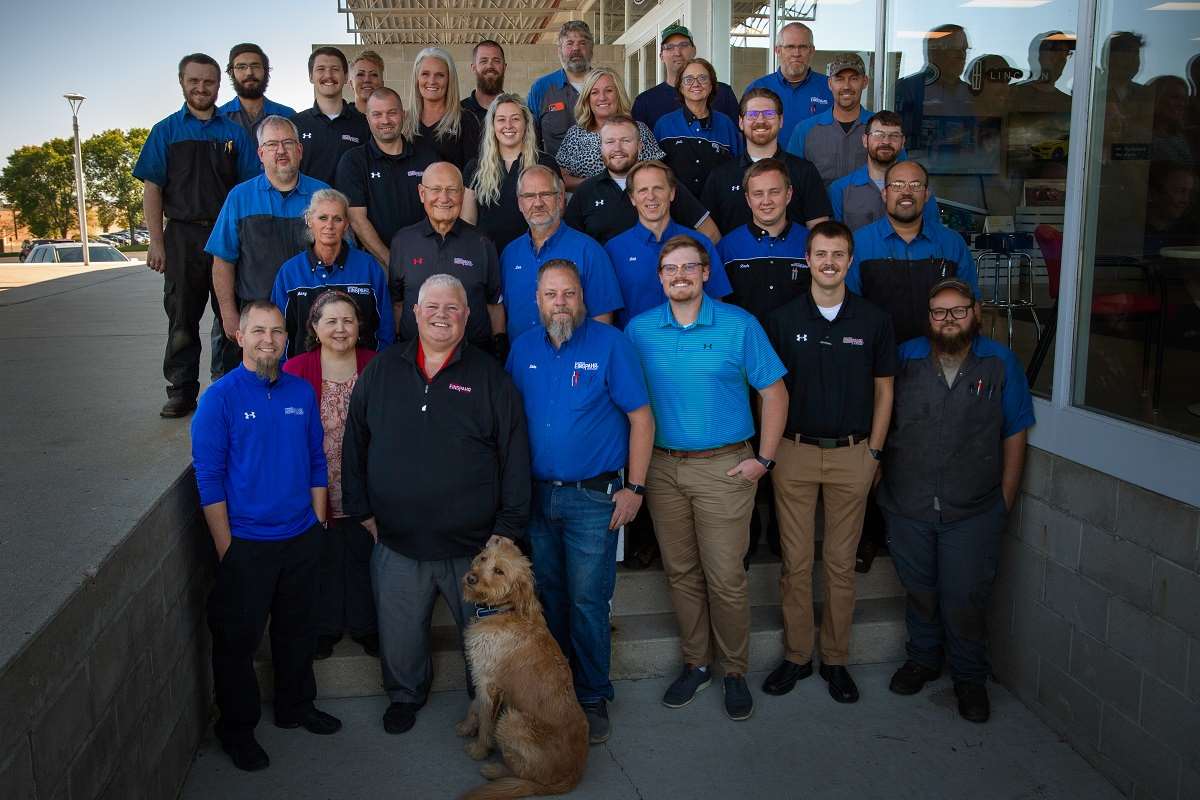 At Einspahr Auto, our mission is "to develop lifelong customers by consistently exceeding their expectations." The number one way we live out our mission statement is through our employees!
Einspahr Auto has been a part of the Brookings community for over 50 years, and we take great pride in creating a comfortable, supportive atmosphere for both our customers and employees.
Benefits of Working at Einspahr
We do our best to make work fun and meaningful here at Einspahr, and our high employee retention rate indicates we're doing something right!
When you work at Einspahr, you're a valued member of our tight-knit team. From sales staff, to service, finance, we all want to see each other succeed, and are willing to do what it takes to get help each other get there. Here are just a few of the many benefits of working at Einspahr:
Competitive salary
Paid time off
Comfortable working environment
Fun office and community events
Learn more about Einspahr's unique company culture here.
Why Work at Einspahr?
A Team that Feels Like Family
Ready to join the team? Take a look at our open positions below and apply today!



1 Open Job Listing
If you believe you would make a great asset to our team please fill out an application and/or send in your resume. We would love to hear from you!
Apply For
Join Our Team Online