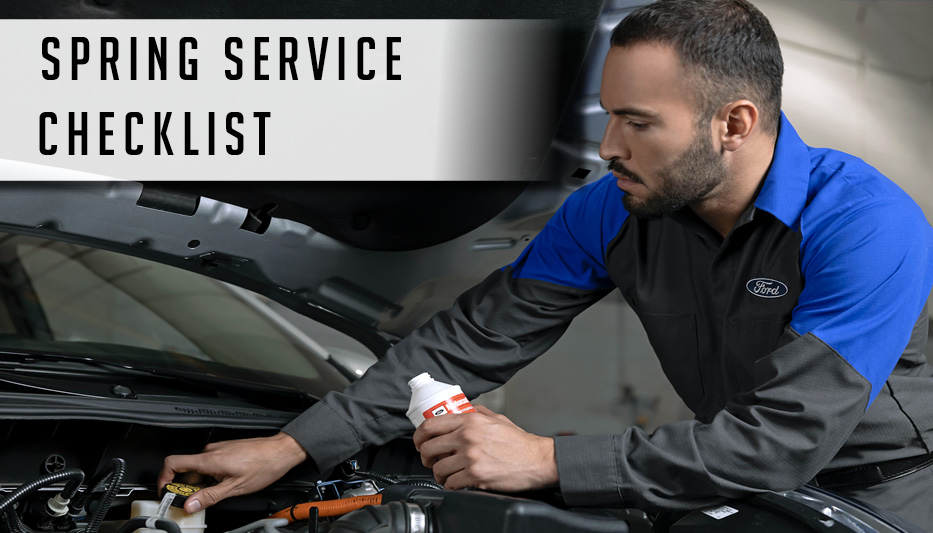 Warmer weather and more daylight hours mean Spring has arrived in South Dakota!
Before you hit the road with the windows down, make sure your vehicle is ready for the trips ahead by going through our Spring Maintenance Checklist below.
And to make sure your spring tune-up is even easier, schedule your appointment with our helpful service advisors at Einspahr!
Maintenance Item #1: Check the oil and oil filter
Regularly scheduled oil changes help maintain a healthy engine. If the motor oil gets too old, it won't be able to effectively do its job and protect your engine.
At Einspahr, we recommend changing the oil and oil filter every 3,000-5,000 miles.
Maintenance Item #2: Test the Battery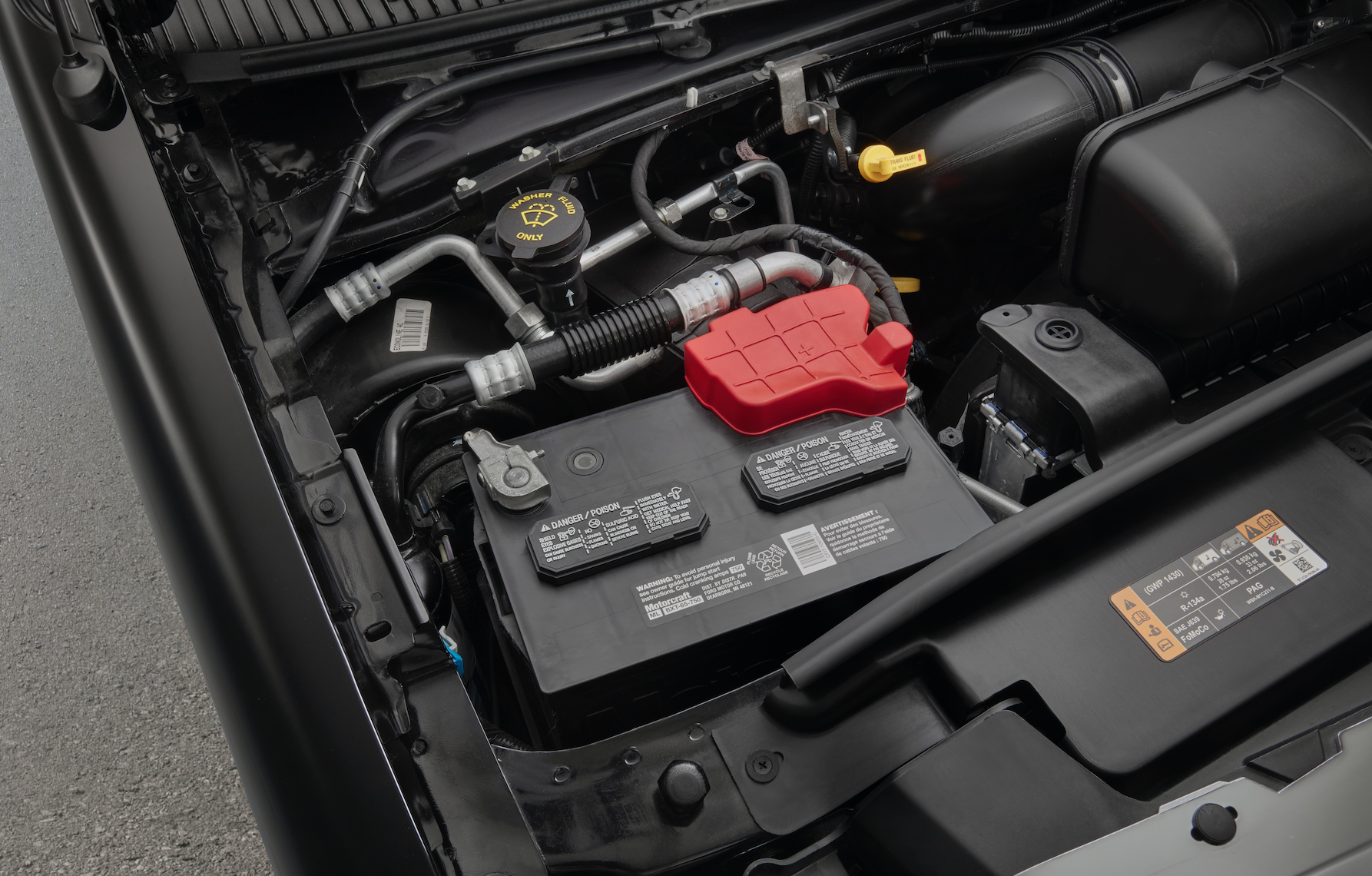 The harsh South Dakota winter can be brutal on your car's battery. Low temperatures force the battery to work harder by slowing down its chemical reactions.
As the temperature rises during the spring and summer months, essential battery fluids can evaporate, speeding up corrosion. Get your battery service at Einspahr and we'll test the battery to make sure its levels are safe, or we may recommend a battery replacement service in Brookings.
Maintenance Item #3: Re-Align Your Tires and Check Tire Pressure and Tread
Driving in the winter can be really tough on your tires, so give them a little love by rotating and aligning all four of them. This helps make sure they are being used evenly.


Fluctuations in temperature during the winter and spring months can also cause fluctuations in tire pressure. And both under-inflated and over-inflated tires can cause problems on the road.


While measuring tire pressure, you'll also want to take a look at tire tread. Without sufficient tread, your tires are unable to grip the road properly.
To check the tire pressure, all you need is a penny! Simply place a penny head first into several tread grooves across the tire. If part of Lincoln's head is covered by the treat, your tires are likely good. However, if you can see the top of Lincoln's head, consider scheduling your Brookings tire service.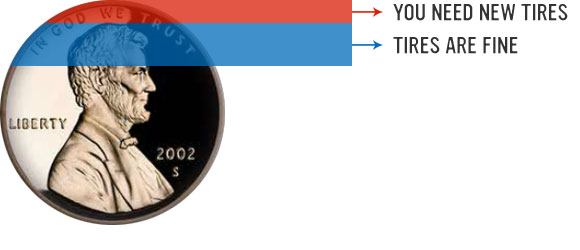 Image credit: Firestone Tires
Maintenance Item #4: Refill Wiper Fluids and Replace Blades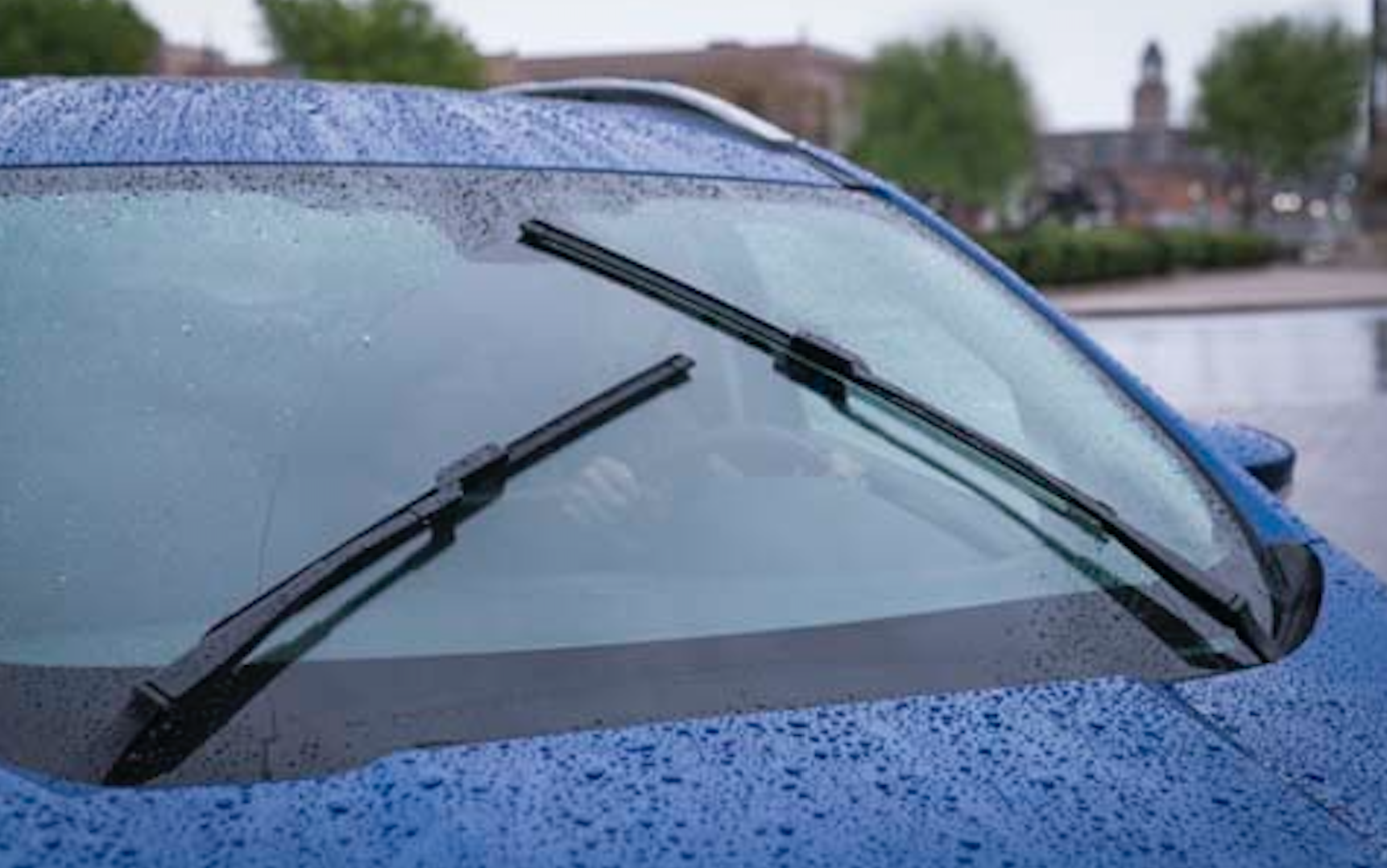 Your wipers likely worked hard this winter keeping snow and ice off your windshield. As the winter snow and ice is replaced with spring rain, it's important to keep them operating well.
If the wipers are beginning to smear water across your windshield or just aren't properly doing their job, it's time for new wiper blades.
While you're at it, make sure your wiper fluid is topped off and replace any wiper fluid meant for winter weather only.
Bonus Maintenance Item: Give Your Car a Full Detail Service in Brookings
The snow, salt, and slush have likely done some damage to the exterior and interior of your vehicle. Treat your vehicle to "spa day" with a full detail service at Einspahr!
We'll shampoo the carpets, wax and buff the exterior, give it a paint sealand, and more! See what's included in our detail service in this blog post!
Schedule Brookings Service at Einspahr!
You're ready for spring, but is your vehicle?
Schedule your spring tune-up now at Einspahr Auto!